About Swami Ji

Interviewed By:

---
Swami Ji spent his entire life to study the scriptures and gained sacred knowledge of the Vedas, Upanishads & Shastras. He has been practicing many sadhnas, dhyan, meditation & distance healing techniques.
He has also been into numerous renowned TV Channels in many debates and Spiritual Programmes.
Read More
Not Every Relationship is 100% Perfect
Every Relationship goes through its ups and downs, there are many people who tackle these problems with ease but for some people it can cause a NIGHTMARE.
If are going through a difficult time in your Relationship, you can Consult with us and get Complete Solution of your Problem.
There are many issues which people face in their Relationships such as:
Family Issues:
Your Family is not ready to accept your Relationship
Or your Partner's Family is against it
Trust & Compatibility:
Your partner has trust issues with you and always has a feeling of insecurity
Compatibility between you and your partner is low
Blocked from Everywhere:
Your partner blocked you from everywhere or ignoring you
He is not talking to you anymore
Intercaste/Love Marriage:
Caste issues amongst yours or your partner's family
You want to get married but your partner's not ready
Always making excuses for marriage
Your partner wants to end the Relationship and do not want to continue with it
Cheating/Affair with someone else:
Your partner behaviour is changed after an entry of a 3rd person
He has an affair with someone else and is cheating with you
Negative or Evil Eye Effect:
Someone has done some black magic or evil effects on your Relationship
Fights/Abuse:
Fights are common in your Relationship
Your partner is abusive in nature
Why Suffer? When the Solution is available
ACT BEFORE IT'S TOO LATE



Are you Facing any of these problems in your Relationship or Marriage?
If you or any of your friend is going through this phase, then you are at the right place!
Consult Renowned Celebrity Astrologer Swami Gagan and get complete guidance and solution for your Relationship and Marriage problems.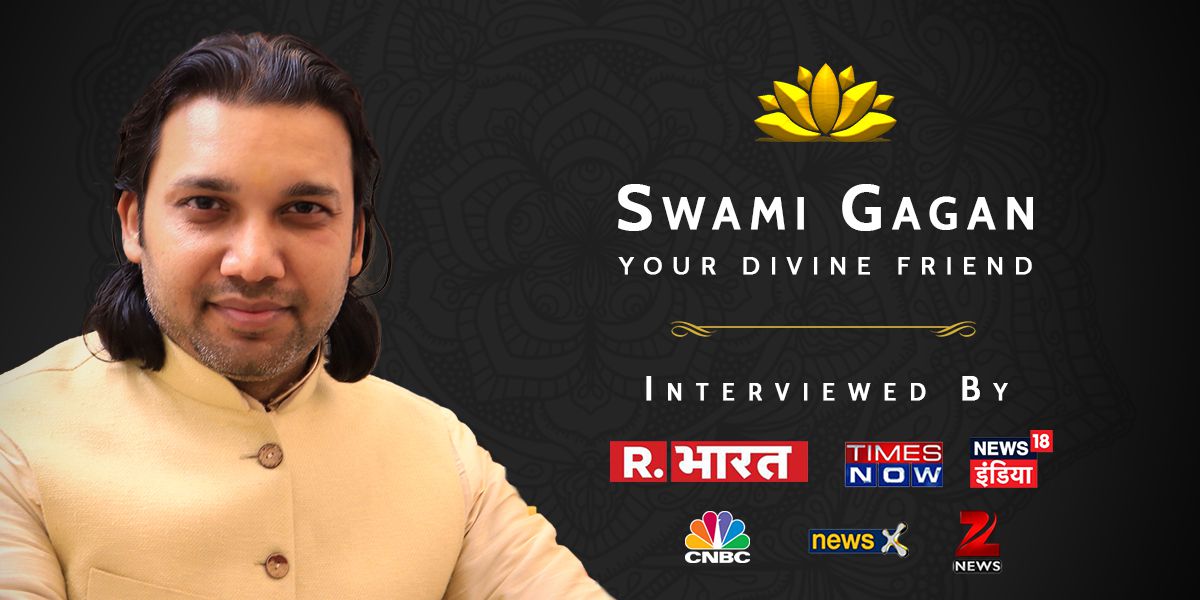 What you will get in this Consultation?
All your birth charts and kundli will be analyzed in detail
It is a direct one to one consultation
Based on your query, Swami ji will find out the root cause of your problem
He will personally guide you regarding the solution and what can be done to resolve the problem completely
"Astrology is not which predicts your Future,
Astrology is which helps you to Resolve your issues,
get the Desired results & create your Future."
- Swami Gagan
Testimonials & Reviews


Book My Appointment

The charges for a Detailed session with Swami ji is Rs.2100. Rs.500
To book an appointment, click on the button below to send your query and pay the consultation fees.
The charges are for limited time only.
FAQs (Frequently Asked Questions)